Link to Us
Please feel free to use any of the following links or banners to link to us. You can use the code provided. Just copy and paste the code to your web page. We'd really appreciate it. If you'd like a return link, just contact us to let us know.
---
aBraxIa - the BI Comic Anthology Zine by Dragonhead Studio!
---
aBraxIa - GLBTQ Positive Comic Anthology by Dragonhead Studio!
---



Image 1 - 480 X 80




HTML Code for Image #1




---



Image #2 - 450 X 80




HTML Code for Image #2




---



Image #3 - 350 X 80




HTML Code for Image #3




---



Image #4 - 372 X 110




HTML Code for Image #4




---



Image #5 - 150 X 150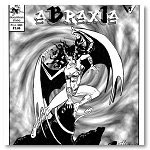 HTML Code for Image #5