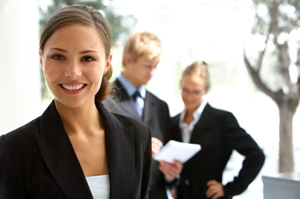 Professional Web Design, Web Development Services - Montreal, Quebec
Affordable web sites that are user friendly, accessible, standards compliant.
Welcome
On this site, you'll find my resume and a portfolio of web sites. I'm available for part-time and freelance work. Non-profit organizations are welcome, so are small businesses. I love promoting people in creative fields, and making recommendations.

There are many options available to you these days if you want an affordable website that gets great results. One that's easy to customize, Google friendly, and offers secure dedicated hosting is Wix, for websites, mobile sites, and e-commerce.

There's also Weebly. It offers world-class hosting, search optimization and e-commerce if you want to build an online store and sell your products. Click here for more website building options.

Another option is to get a web site custom designed to your specific needs. It would be my pleasure to help you out with whichever option you choose.
Services Offered
Assistance with Domain Name Registration, Website hosting & E-mail set-up
Very affordable quality web sites to represent your business or project, made to your specifications
Sites that follow existing web standards as defined by the World Wide Web Consortium (W3C)
Making your site more user-friendly and accessible following Web Accessibility Initiative (WAI) standards
Making your site responsive so it will fit any sized device, adapting to mobile phones.
Content Management, copywriting, proofreading, and editing
Using some of the latest features to add visual interest and make your website more compelling
Making your site more visible online using search engine optimization (SEO) strategies, to help lead your clients to you
Maintaining your site and making the required updates
Providing assistance and support
The following are some of the applications
we've seen or used, and would recommend. Can you believe that so many of the best applications online are free and open-source? They're also well supported and very popular.
JQuery, cross-browser and lightweight Javascript library, free and open-source.
Wordpress, free blogging software with a focus on aesthetics, web standards, and usability.
PHP, the free scripting language that so many use.
Learn about the (OSI) Open Source Initiative.
"The promise of open source is better quality, higher reliability, more flexibility, lower cost, and an end to predatory vendor lock-in."
Approach
As a freelancer there's little overhead
, so I'm very affordable. If you want a custom designed website; if you need some help creating your own; if you want to add some new features to your existing website or make it more accessible; if you want your website to do better on search engines; or if you just need someone to maintain your site or help you get started maintaining your own, I may be able to help.
User-Friendly and Accessible
When I develop web sites
, my primary focus is on usability and accessibility. I try to use technologies that are accessible to as many people as possible, or that downgrade gracefully in the computer platforms and browsers that don't support them, or progressively enhance a website with the features they can support. So for instance, even if the people visiting your site have javascript turned off, or don't have the latest browser, they can still use your site, and have a good experience. The people behind many of the applications I use share the same philosophy.
Click to read more on Accessibility
.
Search Engine Optimization (SEO)
Optimizing your web pages for search engines
means getting good listings on search engines like Google for the keywords and keyphrases you target. It's these keyphrases that you would use in the web page's title, description, headings, and even it's navigation and links. You also want to write relevant content that emphasizes these keywords. It should be one of your first considerations when creating a web site.
Being friendly to search engines
is another important consideration. You want to make it easy for search engine bots to crawl your site and find your keyphrases, important links, and great content.
How to Reach
If you could use any of my services, contact me. Whether you'd like a custom designed website, a complete makeover, or you'd just like to add some features to your existing site, you'll find me very affordable.

Carol Busato - Tel: 514-727-6492
E-mail me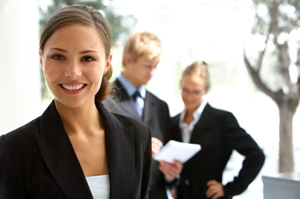 Print Friendliness – How to print web pages that aren't printer friendly

My Facebook friends posted this wonderful article: 11 Beautiful Japanese Words That Don't Exist In English, written by Marie Sugio for Odyssey and wanted to share it with my husband, because he loves the culture and language, and the images are stunning. But the print preview had ads splattered across most of the pages making […]

The post Print Friendliness – How to print web pages that aren't printer friendly appeared first on LucarInfo Blog.

How to pass the Google Mobile-Friendly Test, for legacy sites

They're calling it mobilegeddon, but some call it mobilepocalyse.  That was the date when Google released its mobile-friendly algorithm to give an advantage in mobile search results to those sites that can pass its Mobile-Friendly Test. Here is an excerpt from Google "Starting April 21, 2015, Google Search will be expanding its use of mobile-friendliness […]

The post How to pass the Google Mobile-Friendly Test, for legacy sites appeared first on LucarInfo Blog.

Montreal Comic Con 2015 – Cosplay Music Video HD par/by LucarInfo

The 7th edition of Montreal Comic Con took place at the Palais des congrès from July 3 to 5, 2015. There were over 700 exhibitors and more than 50,000 participants and fans. We filmed this video on Saturday, July 4, and it includes Daleks from the Doctor Who Society of Canada, the DeLorean from Back […]

The post Montreal Comic Con 2015 – Cosplay Music Video HD par/by LucarInfo appeared first on LucarInfo Blog.