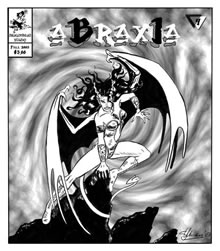 ABraxIa #4 is NOW available!
Click to ORDER !
THANKS TO EVERYONE who has expressed interest in the comic and has submitted work! The comic exists because YOU guys & gals support it :-) Issue #4 is going to be very special; it features the most women I've ever had in the anthology, along with two wonderful creative grrls who inspired ME to get into comic-making. It's an honour to present
LEE KENNEDY
and
LEANNE FRANSON
in my official "Coming Out" Bi Annual comic-zine.
See a preview of ABraxIa's Dream #3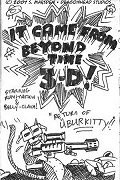 "It Came From Beyond Time 3D"
featuring Rumi Nation and Uburkitty in their third sci-fi adventure.
SEE comic!

24 hour comic
SNOWBLONDE
- by Sue Marsden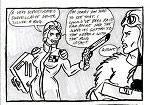 SEE comic!


Abraxia's Dream #3 is available!!
Would you like to see a PREVIEW??
featuring Gerard Belec, Mik Casey, Nick Cross, Troy Little, Sue Marsden, Craig Young, Ron Huse and Clayton Jacobs.
ORDER a copy!

24 hour comic
THE WYRM'S TREASURE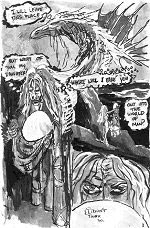 read more ...
SEE a SLIDESHOW!