What a talented artist! Award-winning. And based in Ottawa, home of quite a few talented artists. https://www.kristygordon.com/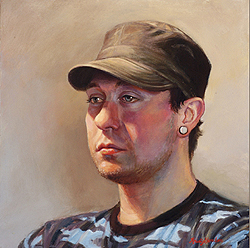 Graham © 2006 Kristy Gordon, Oil on canvas.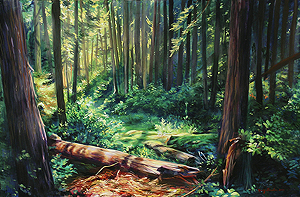 Garibaldi Trail © 2004 Kristy Gordon, Oil on canvas.
She's with Nick Cross, who's a friend of a friend of mine, Suzanne Marsden. Troy Little is one of their friends too. They're all very talented animators, cartoonists and artists.
When I see great art, I get such an urge to draw portraits, pretty intense. Sometimes the urge is to sculpt. My daughter gets these strong urges too. Wait until I show her these paintings. When we have the money to spare, I'd like to buy one of her magnificent paintings.