A Japanese Wedding
- Narita Airport - 29th March 1994 - (excerpt)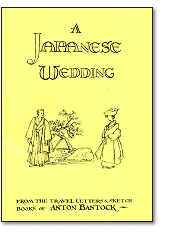 "I have just boarded flight SK986, bound for Stockholm, and during this weird limbo in which passengers and their luggage wriggle into quite inadequate places to the sound of that vacuous, insipid dance music that most airlines use to greet you, and the hissing of the engines, I am trying to collect my thoughts.

Merwyn and Yukari are now married - it was the wedding of the century. I still can't quite get it into perspective - the setting, the circumstances, the cultural mix, not to mention the expense - were quite mind-blowing. I now have another Japanese relation - in fact several!

Fate seems to have bestowed on me more Japanese relations than British ones. My father went to Japan to teach for two years in the 1920s and I nearly had a Japanese mother, but that is another story. In his footsteps went my brother Gavin in 1969 and he is still there, and he has a Japanese wife. Then my sister's eldest son Merwyn followed him in 1990. When he and Yukari planned to marry in March 1994 they begged me to come to the wedding."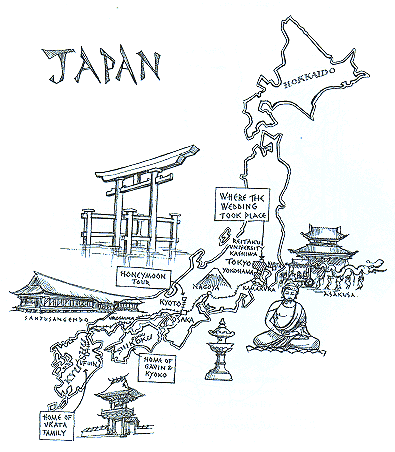 Click here to order!
Sold in aid of our Sponsership Fund