aBraxIa - Dragonhead Studio
WHAT'S NEW AT DRAGONHEAD STUDIO

Suzanne has a new website at suzannemarsden.weebly.com where you could check out her new paintings, comics and illustrations, and browse the DragonHead Studio Shoppe.


---


Suzanne has written a Book Review for The Antigonish Review on "Hide Your Life Away" by Carol Little.


---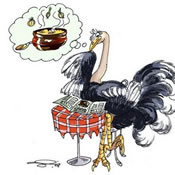 [Enlarge view] Illustration for "Alphabet Madness" by Simon Fish from Swordfish Toys. Illustrated by Suzanne Marsden.

More information on my blog at Womangue.




---


Suzanne donated a piece of artwork to Janet Hetherington's call for work supporting a charity auction for the Canadian Toy Testing Council.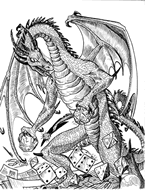 [Enlarge view]

[Janet asked artists to draw their favourite toy for the auction and I chose role-playing games. But I thought just drawing a pile of dice would be kind've boring, so I put a dragon in there as well, tossing the dice. And he's sitting on a drawing of a dungeon (soo... "Dungeons & Dragons!).

You can find more information about the Charity Art Auction on my blog at Womangue.]

---
October 20 2008
Thank you to all participants of the 24 Hour Comics Day Party
at DragonHead Studio!



October 17th - 18th 2008
24 Hour Comics Day Party
at DragonHead Studio!


---

IVY & DUMMY
'A romance that has to be seen to be believed!' has been made into an animated short by Geoff Marshall for Decode Entertainment.

"Ivy & Dummy" - Created/ Written by Suzanne Marsden
Directed/ Animated by Geoff Marshall
Music by The Dave Howard Singers

See the animated short.


Ivy And Dummy from Geoff Marshall on Vimeo.


More info on Ivy & Dummy


---


A lady who has the super ability to leap tall buildings in a single bound and explode on impact! What could be more fun than that?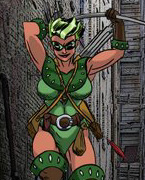 [Enlarge view]

[Robin of Sherwood meets Blade 'nuff said. You can buy this artwork via ART WANTED. Be the proud owner of a chunk of artwork by me! Includes original inked drawing (8.5 x 11) and a colour print of the digital painting (5 x 7.) Includes shipping!]


---


Untalkative Bunny
Fans of the Untalkative Bunny, where Suzanne used to work, can still keep in touch. Yahoo Untalkative Bunny Club.




See a video on YouTube!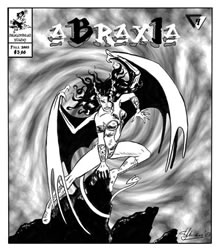 ABraxIa #4 is NOW available!


Click to ORDER !

THANKS TO EVERYONE who has expressed interest in the comic and has submitted work! The comic exists because YOU guys & gals support it :-) Issue #4 is going to be very special; it features the most women I've ever had in the anthology, along with two wonderful creative grrls who inspired ME to get into comic-making. It's an honour to present LEE KENNEDY and LEANNE FRANSON in my official "Coming Out" Bi Annual comic-zine.

See a preview of ABraxIa's Dream #3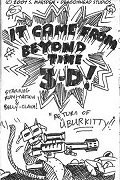 "It Came From Beyond Time 3D"

featuring Rumi Nation and Uburkitty in their third sci-fi adventure.

SEE comic!






24 hour comic


SNOWBLONDE

- by Sue Marsden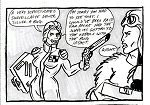 SEE comic!


Abraxia's Dream #3 is available!!



Would you like to see a PREVIEW?? featuring Gerard Belec, Mik Casey, Nick Cross, Troy Little, Sue Marsden, Craig Young, Ron Huse and Clayton Jacobs.

ORDER a copy!






24 hour comic


THE WYRM'S TREASURE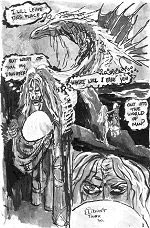 read more ...
SEE a SLIDESHOW!