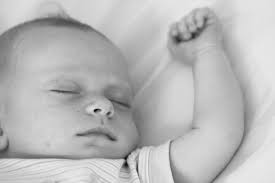 Symptom of our society, really, to deal with our problems with drugs, and usually, labels to justify using those drugs. Who needs wisdom or common sense, patience or tolerance, human understanding or clever problem solving, when there's big daddy pharmaceutical to the rescue, that quick fix with sometimes tragic consequences. What do you think? Leave your comments below.
https://news.yahoo.com/s/ap/20070712/ap_on_re_us/toddler_booted

ATLANTA – A woman said she and her toddler son were kicked off a plane after she refused a flight attendant's request to medicate her son to get him to quiet down and stop saying "Bye bye, plane."

Kate Penland, of suburban Atlanta, said she and her 19-month-old son, Garren, were flying from Atlanta to Oklahoma last month on a Continental Express flight that made a stop in Houston.

As the plane was taxiing in Houston en route to Oklahoma, "he started saying 'Bye, bye plane,' Penland told WSB-TV in Atlanta. The flight attendant objected, she said.

"At the end of her speech, she leaned over the gentleman beside me and said, 'It's not funny anymore. You need to shut your baby up,'" Penland told WSB-TV in Atlanta.

When Penland asked the woman if she was joking, she said the stewardess replied, "You know, it's called baby Benadryl."

"And I said, 'Well, I'm not going to drug my child so you have a pleasant flight,'" Penland told the TV station.
https://www.cbsnews.com/stories/2003/09/02/earlyshow/
On Aug. 15, Burcham was sentenced to eight years in prison for giving a 3½-month-old girl a lethal dose of Benadryl. And since Grace Olivia Fields' death in December 2001, her parents have found they are not alone in their loss.

In the last three years, at least 10 other cases of day care workers allegedly sedating children with cold medicines and cough syrups have been investigated nationwide. Four babies died in those cases. At least four people were charged, with one acquittal, and some cases are still pending.

Grace's mother, Tracy Fields, and other parents are now pushing for new laws that would make it a felony for day care workers to give a child medicine without written permission from a parent or a doctor's order. One state has already passed such a law.

"I don't want any other parents to go through this," Fields said. "It didn't take a whole lot for this beautiful little baby to die from an over-the-counter medicine."

There is also a growing movement among medical examiners for greater awareness of the practice, as some pathologists fear babies who died after being drugged were written off as sudden infant death syndrome cases.

Burcham had poured about a tablespoon of children's Benadryl into a four-ounce bottle of breast milk before feeding it to Grace. The dose was three times more than what would be needed to sedate an adult.

Burcham admitted giving the baby the drug, but denied it was to control behavior. Her critics aren't swayed.

"She found a way to make those kids sleep half the day," Fields said, adding her 2½-year-old daughter told her she was given "bubble gum" flavored medicine before nap time at Burcham's.

Drug makers are adamant that their medicines aren't intended for infants and put warnings on containers that doctors should be consulted for use in any child younger than age 6.

Dr. William Sears, a pediatrician and author of books on infant sleep, said it is an "old school" practice to use cold and allergy medications to sedate babies, but even using a small amount of drugs is dangerous.

"Categorically, sedative medications have no place in day care," he said.

Young babies need to awake easily to protect themselves from dangers like choking when they spit up. The sedative interferes with that natural waking mechanism, Sears said.

Sharon Dabrow, associate professor of pediatrics at the University of South Florida, said some pediatricians do advise parents to use appropriate doses of Benadryl to sedate children who are at least 12 months old. Dabrow doesn't recommend it.

"Our society is so wrapped up around medications being a fix for anything," she said. "To be using it (Benadryl) on a 3-month-old is just horrible